Hi MiiCraft Users!
Please be informed that we have just released a series of software update for MiiCraft 125 series and MiiCraft+. Please download the software for enhancement.
Release Version:
Download MiiUtility V4.0.1 _64bits
Download MiiController FW V1.3.5
*MiiUtility V4.0.1 is matching with MiiController V1.3.5, please update at the same time for optimizing printing performance.
Summary of updates: MiiUtility V3.4.5
(1) Automatic Supporter Building
Open MiiUtility V4.0.1 -> Supporter setting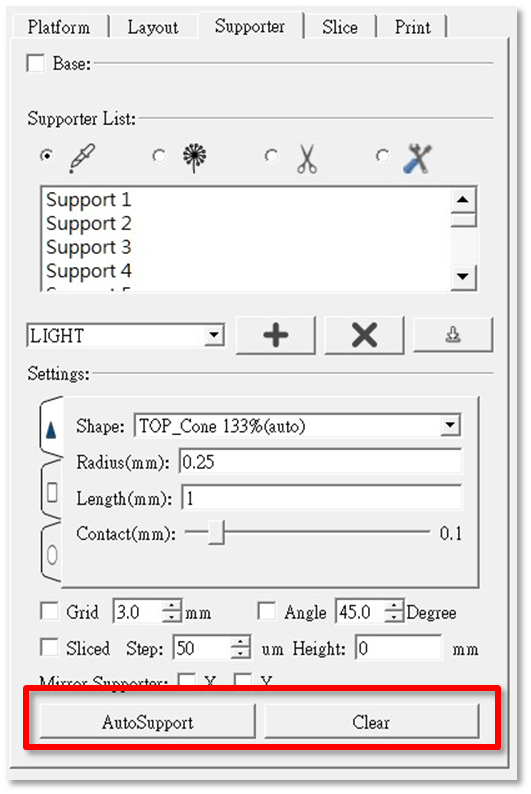 (2) The integration with Printing Setting & MiiController
New integration to simplify manufacturing workflow, makeing it easier to print your design.