MiiCraft Advance and Profession Series
The Advance and Profession series have the largest printing platform among MiiCraft product lines and working with a printable volume up to 255x235x190 mm (125µm pixel size) and 250x140x190 mm (65µm pixel size). This series are driven by high resolution LED light engine with Digi-optical technology for faster printing speed and beautiful printing details, make it perfect for individualized mass production and professional applications.
Features
The Profession series
4K Resolution: 3840 X 2160 pixels
Up to 30um accuracy with a printable volume of 120x67x190 mm
Open system: Compatible to diversified materials and 3rd parties
software
The Advance series
Dual Full HD Resolution
"Square" printing area enable more productive printing volume
Fast printing speed motivated by "Single Pixelized Entire Layer
Exposure" (>2cm/hr@100um)
Real printing results reflect advantage of high resolution
Utilizes superior high resolution UV light engine to realize stunning printing details and smooth surface from small to big building size.

Specification
MiiCraft Models
Advance 255
Advance 205
Profession 250
Profession 120
Building size (mm)
255x235x190
205x185x190
250x140x190
120x67x190
XY Resolution
125 um
100 um
65 um
30 um
Z-Layer Resolution
6.25 μm to 500 μm
Type
Dual 1080P
Dual 1080P
4K Ultra HD
4K Ultra HD
Wavelength (LED)
405nm
405nm
405nm/385nm/365nm
405nm/385nm/365nm
I/O
Ethernet / USB / Power in, Adapter: 100~240V AC, 2A, 50Hz/60Hz
Size and Weight
82x79x200 cm / 305kg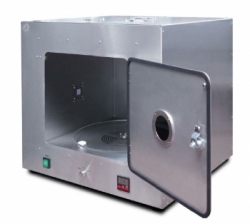 POLYCURE post curing box (Optional)
An easy to use curing box for Advance/Profession series printer. The curing space can contain the largest printing size of Advance/Profession series printer. It offers three light frequencies for a wide variety of materials with durable high-performance LEDs. Turntable inside, ensure optimum curing quality.
Curing space (DxH) : Turntable diameter 40cm, height 33cm
Machine dimension (LxWxH) : 62x56x57cm
Wavelength : 385-390 / 405-410 / 465-470 nm
Voltage : 230 V/50-60 Hz
Current consumption : 100 Watts
Applications
Dental, Jewelry, Hearing Aid, Medical Devices, Functional Parts, Manufacturing, Research.
No.
Model
Resin
Printing parameter
Post-procedure
Print-out examples
Jewelry
1
Pro. 250
BV-013A
Thickness : 50um
Speed : slow
Curing time : 8.5s
Gap : 0
Base curing : 30s
Base Layer : 1
Buffer layer :4
Wash :Alcohol
Post-Curing Energy : 30mw/cm2
Post-Curing time : 60min
2
Pro. 250
BV-013A
Thickness : 50um
Speed : slow
Curing time : 8.5s
Gap : 0
Base curing : 30s
Base Layer : 1
Buffer layer :4
Wash :Alcohol
Post-Curing Energy : 30mw/cm2
Post-Curing time : 60min
No.
Model
Resin
Printing parameter
Post-procedure
Print-out examples
Manufacturing
1
Pro. 250Y
BV-022
Thickness : 100um
Speed : advanced
Curing time : 1.8s
Gap : 0
Base curing : 20s
Base Layer : 1
Buffer layer :4
Wash :Alcohol
Post-Curing time : 10min
2
Pro. 250Y
BASF
Thickness : 100um
Speed : advanced
Curing time : 5.5s
Gap : 0
Base curing : 16s
Base Layer : 1
Buffer layer :7
Wash :Alcohol
Post-Curing time : 3min
No.
Model
Resin
Printing parameter
Post-procedure
Print-out examples
Functional Parts
1
Adv. 205
BV-023
Thickness : 100um
Speed : slow
Curing time : 13.5s
Gap : 0mm
Base curing : 35s
Base Layer : 1
Buffer layer : 6
Wash : Alcohol
Post-Curing Energy : 30mw/cm2
Post-Curing time : 600s
2
Adv. 205
BV-023
Thickness : 100um
Speed : slow
Curing time : 13.5s
Gap : 0mm
Base curing : 35s
Base Layer : 1
Buffer layer : 8
Wash : Alcohol
Post-Curing Energy : 30mw/cm2
Post-Curing time : 600s
3
Adv. 205
BV-023
Thickness : 100um
Speed : slow
Curing time : 13.5s
Gap : 0mm
Base curing : 35s
Base Layer : 1
Buffer layer : 10
Wash : Alcohol
Post-Curing Energy : 30mw/cm2
Post-Curing time : 600s
4
Adv. 255
BV-022
Thickness : 50um
Speed : normal
Curing time : 2s
Gap : 0
Base curing : 15s
Base Layer : 1
Buffer layer : 4
Wash : Alcohol
Post-Curing Energy : 30mw/cm2
Post-Curing time : 600s
5
Adv. 255
BV-022
Thickness : 50um
Speed : normal
Curing time : 2s
Gap : 0
Base curing : 18s
Base Layer : 1
Buffer layer : 4
Wash : Alcohol
Post-Curing Energy : 30mw/cm2
Post-Curing time : 600s
6
Adv. 255
BV-022
Thickness : 100um
Speed : normal
Curing time : 3.5s
Gap : 0
Base curing : 18s
Base Layer : 1
Buffer layer : 4
Wash : Alcohol
Post-Curing Energy : 30mw/cm2
Post-Curing time : 900s
7
Adv. 255
BV-022
Thickness : 100um
Speed :normal
Curing time : 3.7s
Gap : 0
Base curing : 18s
Base Layer : 1
Buffer layer : 4
Wash : Alcohol
Post-Curing Energy : 30mw/cm2
Post-Curing time : 900s
8
Adv. 255
BV-022
Thickness : 100um
Speed :normal
Curing time : 3.4s
Gap : 0
Base curing : 16s
Base Layer : 1
Buffer layer : 4
Wash : Alcohol
Post-Curing Energy : 30mw/cm2
Post-Curing time : 600s
9
Adv. 205
BV-022
Thickness : 100um
Speed : slow
Curing time : 2.5s
Gap : 0
Base curing : 15s
Base Layer : 1
Buffer layer : 4
Wash : Alcohol
Post-Curing Energy : 30mw/cm2
Post-Curing time : 600s
10
Adv. 205
BV-022
Thickness : 100um
Speed : slow
Curing time : 2.5s
Gap : 0
Base curing : 20s
Base Layer : 1
Buffer layer : 8
Wash : Alcohol
Post-Curing Energy : 30mw/cm2
Post-Curing time : 600s
11
Adv. 205
BV-022
Thickness : 100um
Speed : slow
Curing time : 2.5s
Gap : 0
Base curing : 15s
Base Layer : 1
Buffer layer : 6
Wash : Alcohol
Post-Curing Energy : 30mw/cm2
Post-Curing time : 900s
12
Adv. 255
BASF X004M
Thickness : 50um
Speed : slow
Curing time : 3.6s
Gap : 0
Base curing : 18s
Base Layer : 1
Buffer layer : 4
Wash : Alcohol
Post-Curing Energy : 30mw/cm2
Post-Curing time : 900s
13
Adv. 255
BASF X004M
Thickness : 50um
Speed : slow
Curing time : 3.6s
Gap : 0
Base curing : 18s
Base Layer : 1
Buffer layer : 4
Wash : Alcohol
Post-Curing Energy : 30mw/cm2
Post-Curing time : 1200s
14
Adv. 205
BASF X004M
Thickness : 50um
Speed : slow
Curing time : 3s
Gap : 0
Base curing : 15s
Base Layer : 1
Buffer layer : 10
Wash : Alcohol
Post-Curing Energy : 30mw/cm2
Post-Curing time : 600s
15
Adv. 205
BASF X004M
Thickness : 50um
Speed : slow
Curing time : 2.8s
Gap : 0
Base curing : 15s
Base Layer : 1
Buffer layer : 8

Wash : Alcohol
Post-Curing Energy : 30mw/cm2
Post-Curing time : 600s
Total layers :440
Time : 2hr20
16
Adv. 255
Graphy-EP200
Thickness : 100um
Speed : advanced
Curing time : 4.3s
Gap : 0
Base curing : 4.7s
Base Layer : 2
Buffer layer : 8
Wash : Alcohol
Post-Curing Energy : 200mw/cm2
Post-Curing time : 10min each side
Total layers :440
Time : 2hr20
No.
Model
Resin
Printing parameter
Post-procedure
Print-out examples
Others
1
Pro. 250
BV-023A
Thickness : 100um
Speed : advanced
Curing time : 11.2s
Gap : 0mm
Base curing : 25s
Base Layer : 6
Buffer layer : 6
Wash : Alcohol
Post-Curing Energy : 400mw/cm2
Post-Curing time : 15min